See what works and
drive more sales

.

Audit™ creates staff accountability, logs activities as they happen, and tracks sales so you can optimize your outreach.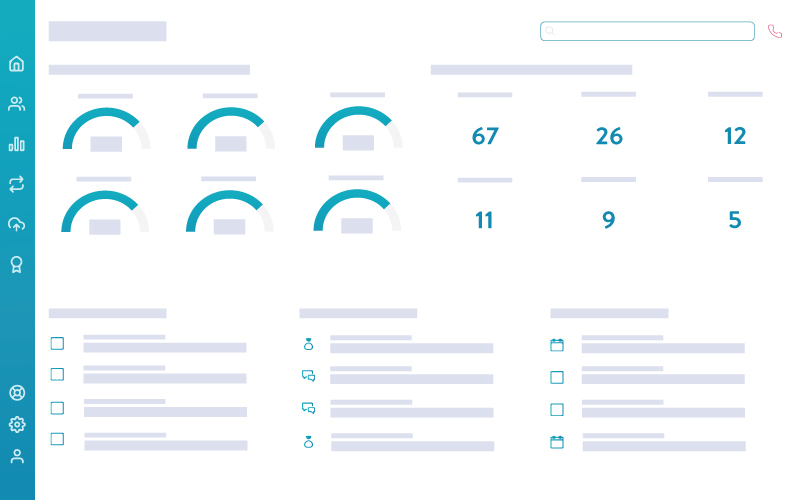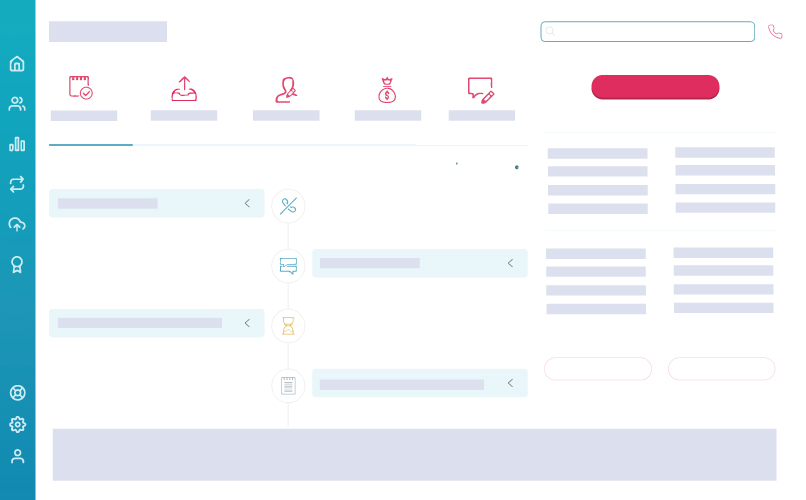 Built for tech retail
Audit™ is designed to drive more door swings and boxes, and made by people who live and breathe wireless & tech retail.
Create momentum every day
Audit™ focuses your front-line on working their base during slow times. They can see where they stand, and what they need to do next, without the clutter.
Track progress & drive results
Audit™ gives you more visibility into your team's outreach by district, region, associate or campaign, so you can audit each attempt and conversation.
Designed for sales, not just sales people
Trusted by front-line staff to drive 15+ additional activations or renewals every month.
Industry-leading compliance
Brand, legal and privacy compliance that protects all parties
Built-in coaching
Video training and proprietary scripts that make outreach more effective
Enterprise security
SOC 2 Type II, PIPEDA, GDPR, CCPA, CASL, DNC and TCPA
Call tracking
A built-in manual dialer that shows that calls were actually made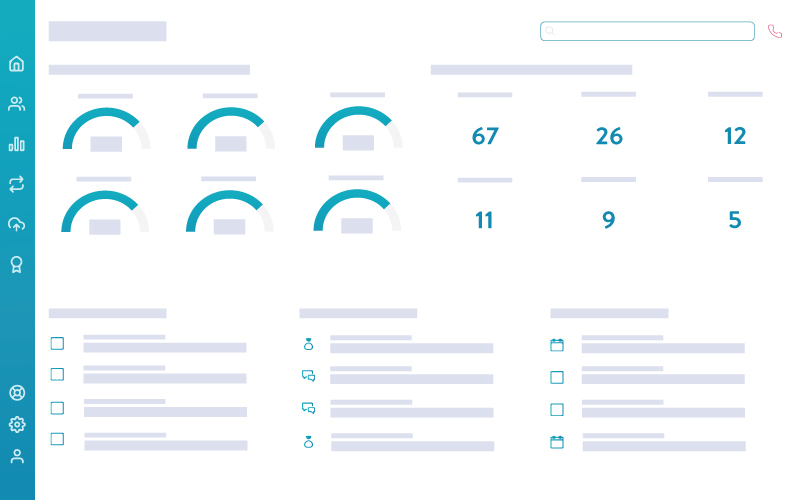 Opportunity Management
A super easy funnel to track opportunities and leads, built for retail and SMB funnels
Advanced Reporting
Detailed reports that track sales velocity and funnel progress in retail
Desktop & Tablet Compatability
Optimized for in-store staff and those on-the-go
Activity & Outcome Logging
Track dispositions, schedule follow-ups and assign next actions.
How it all works
Each Statflo product connects seamlessly with the rest to create the best outcomes. See how they work together and how we partner with our customers to grow revenue.
Learn more
Explore more features by getting in touch with us
View & Filter Smart Lists
New Leads & Opportunities
Workflows for Retail & SMB
Dedicated phone number, per store
In-app calling
Optional module for door-knocking
Designated Customer Success Manager
Let's Talk
Enterprise
Same as Standard, plus:
Custom dispositions & funnel stages
Advanced sales cadence enforcement
Integrated training content
SSO support (OAuth/LAMP/SAML)
Advanced call workflows
Advanced reporting options
White-label option
Dedicated Account Team
Let's Talk
Questions?
Here are some we get asked the most
Will retail staff actually use this?
Like any tool, you get what you put into it. If you attend our coaching calls, implement the program as suggested, and encourage your team to feel good about making more money and connecting with customers, you'll get incredible results. Retailers who really make it part of their DNA see 3X the results of the average retailer.

Audit™ is currently being used in thousands of stores with purchases coming in daily from reps taking charge of their customer relationships.
But I already have a CRM...?
Awesome! Our product plays well with others. Audit™ can be powered by and speak to your CRM so you don't have to duplicate efforts. It's designed for front-line staff to work on customer base management and to be excellent at customer outreach, so if you are currently thinking about enabling something like that, this product may still be a fit.
A vendor I use is offering something similar.
We're excited to be the first in the category of one-to-one customer management in retail, and we're always fans of others who show an interest in this space.
It's taken millions in investment and years of testing to build an analytics tool that a retail rep can jump into every day. You can read what we've learned along the way here, but one major category that stands out is compliance. The laws, data requirements, and potential risks for both you and your customers dramatically change as you touch different data and expose it to users.
So what is Audit™ exactly?
Audit™ is a web-based application that can be accessed by front-line staff on tablets or desktops. If you have a CRM, Audit™ compliments what you have. If you don't, our standalone version of Audit™ can fill the gaps. While some think of Audit™ as a Retail CRM, it works best as a workflow that sits on top of your BSS / enterprise CRM systems.
Can you send the data back to me?
Let's talk! Get in touch with our sales team, and we can share how we've done this in the past and what options will be easiest for your team (ex: return files, APIs, Salesforce plugin, S3 buckets, etc).
Can I customize Audit™?
Talk to Sales to discuss the best options for you. Audit™ can be made available for on-premise installation, white labelling and/or code cuts for advanced customizations.
Can Audit™ support my hierarchy?
Most likely yes. It's best to chat with our team about your unique needs, but we've likely dealt with your exact situation before. Audit™ was designed for the most complex retail channel organizations including corporate stores, master agents, third-party retail, agents, kiosks and field teams, who each can have their own internal systems.
What results can I expect?
It depends on a number of factors, such as how long a store has been open, the scripts used, the excitement / enablement of your staff and the type / amount of Smart Lists purchased. Conversion rates generally increase as staff become more trained and share best practices, but on average we target 4-5%. Retailers that deeply get us involved in the launch and have several mature stores have seen double-digit conversion rates and more than 40 additional transactions per store, per month. Typical reply rates are 18% but some scripts have received a 60% reply rate.
I already do something like this...
Awesome! Let's do a test in a few stores vs what you currently do. We'll align on the success metric and how to measure it. If we can drive value - sweet! If not, hopefully we'll become friends along the way.

In a recent pilot, we drove 7X the incremental profit they expected in their second month of rollout. Will that happen in every test? No. Will we try our best to always make an impact? Absolutely. We think it's worth a shot.
Why is Audit™ focused on tech & wireless retail?
Wireless and tech retailers have specific needs that we're passionate about on solving, and we've optimized this product for that market because of demand. Audit™ is laser-focused on delivering the best workflows for tech and wireless retail staff to effectively manage their base and sales funnel.
Will Audit™ help me be more compliant?
Absolutely! Using spreadsheets or internally-built apps puts you at risk in the event of data leaks and expose you to a lot of risks. "Systems of Compliance", like Audit™, ensure that you have the audit trails necessary to defend yourself as well as protect your customer data from being stored by companies not built from the ground up to handle customer data.