Careers
You seem amazing. Let's meet.
Ready to crush cold marketing and replace it with warm conversations? Ready to roll up your sleeves and make an impact? Let's talk.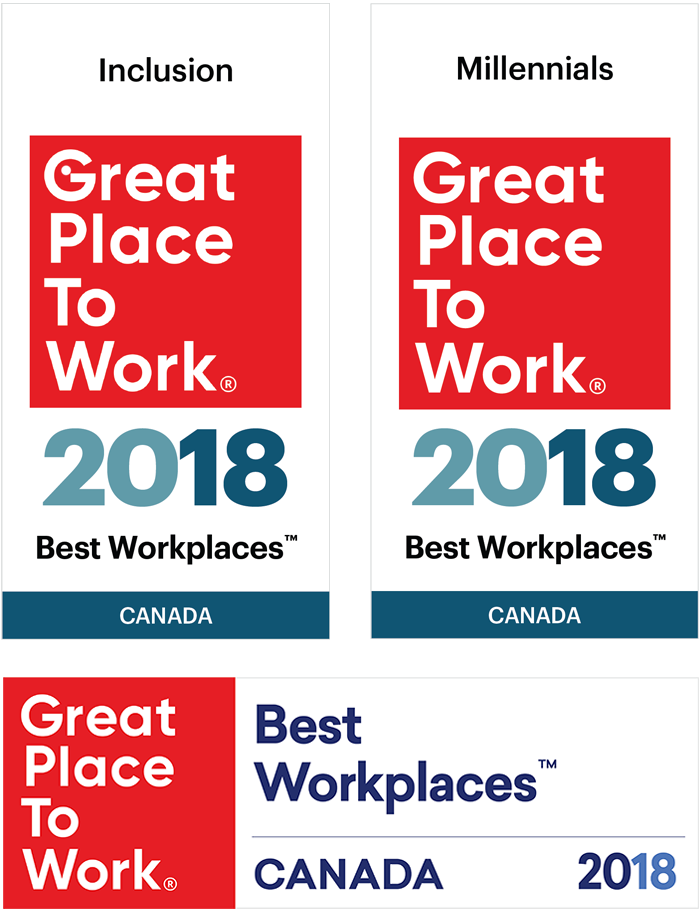 We're one of the Top 10 Best Workplaces in Canada
In 2018, Statflo was chosen as one of the top 10 Best Workplaces in Canada by Great Place to Work®, based on their independent survey of our team, our approach to culture and plans for the future. We feel strongly that our people are our most valuable asset, and in 2019 we're investing even more in our culture, leadership, and overall wellness.
Investing in a great environment
We're doubling down on what worked and adding experienced leadership to take us to the next level
Culture
We strive to maintain a culture of inclusion, trust, transparency, respect and unity. When a win occurs, we celebrate it. When an opinion is different, we embrace the fact we aren't all the same.
Health & wellness
Full health coverage including dental, vision, massage for you and your family, and a monthly fitness and wellness budget.
Just fantastic people
Great people build great products. Our people are key to everything, and we value each and every one of our team members.
Monthly social events
Our culture committee gathers feedback and develops regular team outings from sporting events to great offsites.
Transparency & autonomy
We value an honest workplace and we've increased transparency about the state of things from sales to feedback.
Time to recharge
Everyone starts with 3 weeks of vacation so you have plenty of time to recharge.
Learning & personal growth
Want to learn something cool to grow? We organize professional development opportunities for every team to be at their best.
Ping pong & games
Breaks are important. Play a round of ping pong with a co-worker or grab a board game to play with friends.
Endless snacks & drinks
We always keep our fridge and pantry loaded with healthy food (ok maybe some are not so healthy).
Volunteer Days
Help out your community with three paid volunteer days as year.
Personal & Sick Days
We always want you at your best so we give you ample time to recover with unlimited sick days.
Kitchenmate
We have a wide range of amazing subsidized meals, from spaghetti to thai chicken curry using Kitchenmate every day!